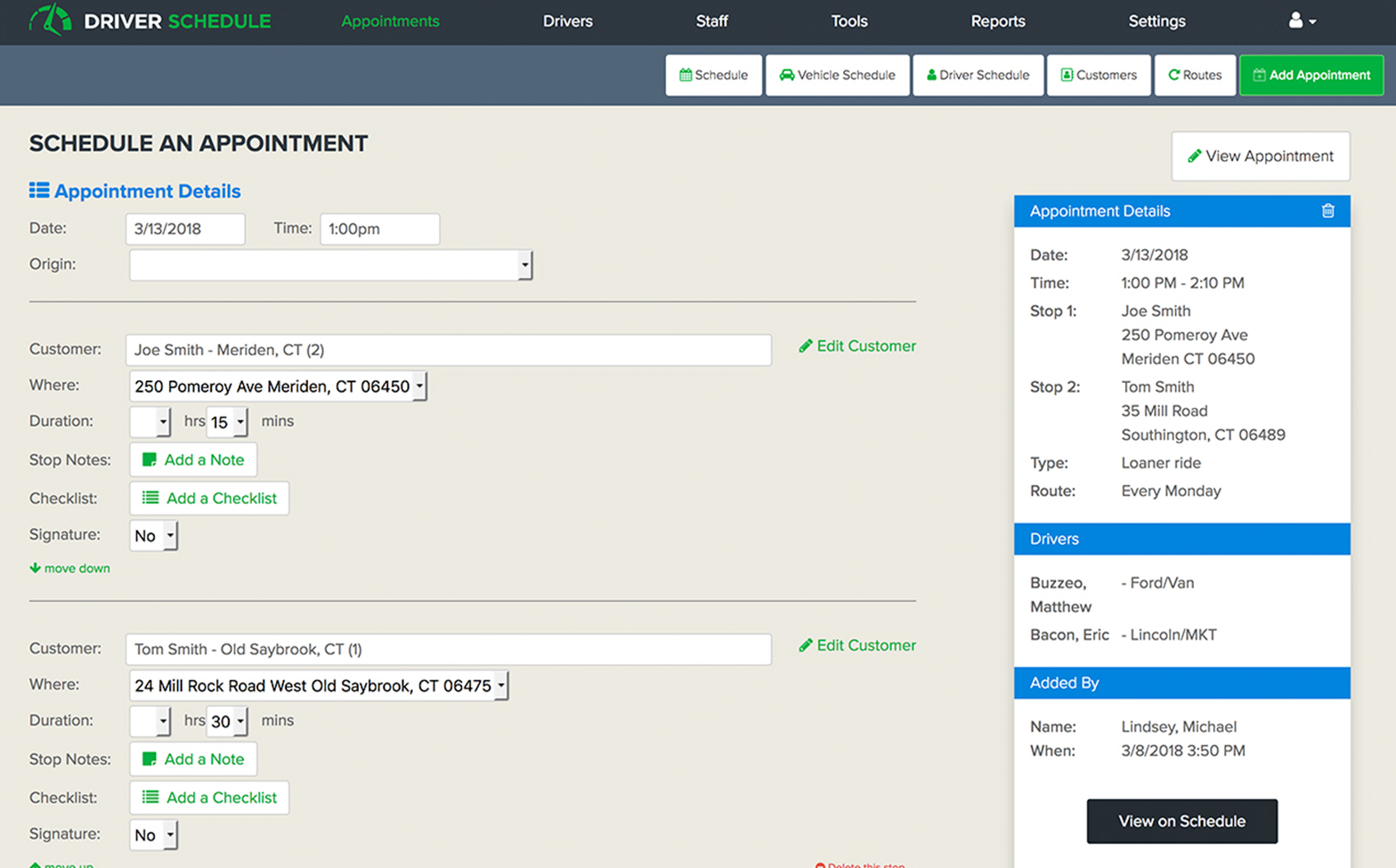 The Driver Schedule program is a great resource for managing driver availability and a complete HR suite solution for your company. With our new integrated appointment module (an optional add-on), you can also set up one-time or recurring appointments, delivery routes, service stops and more!
The integrated appointment module provides you with a total business solution – allowing you to do everything from setting up an appointment or route to scheduling a driver based on who is available.
The appointment module is perfect for:
Car dealership deliveries
Landscaping daily work schedules
Delivery company routes
Adult care facility medical and personal appointment scheduling
Tow truck companies
School bus scheduling
Armored car routes
Medical transportation companies
and many more!