Driver management software designed to streamline your ground transportation company.
Driver Schedule software was developed by Michael Lindsey as a solution to the growth and management challenges of a large staff of drivers with constantly changing availability. The program is perfect for any bus, limousine, taxi, shuttle, moving or delivery company whose schedule is fulfilled by the availability of their employees.
Companies enter all the contact information for each member of their driving staff, any specific shifts they want covered, and then assign a username and password to each employee. It's that easy, and your driving staff and dispatch staff can get started immediately.
About Michael Lindsey
In 1989, Michael Lindsey started Lindsey Limousine with one vehicle in Manchester, CT. He started his business as a "one-man show" where he drove and took reservations on the road using a cellular phone. In the years that followed, Lindsey Limousine continued to grow and the brand and reputation dominated the Northern Connecticut market.
In 2009, Michael bought out AirportLIMO.com and the company branched out to supply ground transportation services nationally and around the world. In July 2013, the company moved into a custom-built, state-of-the-art 18,000 square foot facility in Windsor, CT. Throughout the years, Michael has experienced the challenges of growing from a one-car operation to a multi-million dollar service that caters to everyone, from celebrities to CEOs. His passion for the transportation business and technology has led to the development of several software products that initially started out as in-house, proprietary solutions and were later rolled out to the industry.
Support for Driver Schedule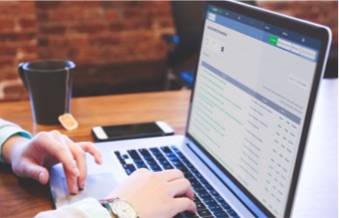 If you have a question about using Driver Schedule, please contact us. (If you are already a customer and have a question about using Driver Schedule, log in, go under the Profile menu choice, and open a support issue. If you are having trouble logging in, use the regular contact form.)