Trip Import Tool
If you receive your appointments or trips through a broker or other service, our proprietary custom import tool allows you to quickly and easily bring them into the Driver Schedule program.
From there you can assign drivers, schedule appointments or trips and use all our features to run your business—it's that easy.
Stop struggling with hard-to-read spreadsheets. You don't have to continue to stress over managing a schedule manually or on paper anymore! We provide custom templates that flawlessly import your "ugly" data into our feature-friendly, intuitive program.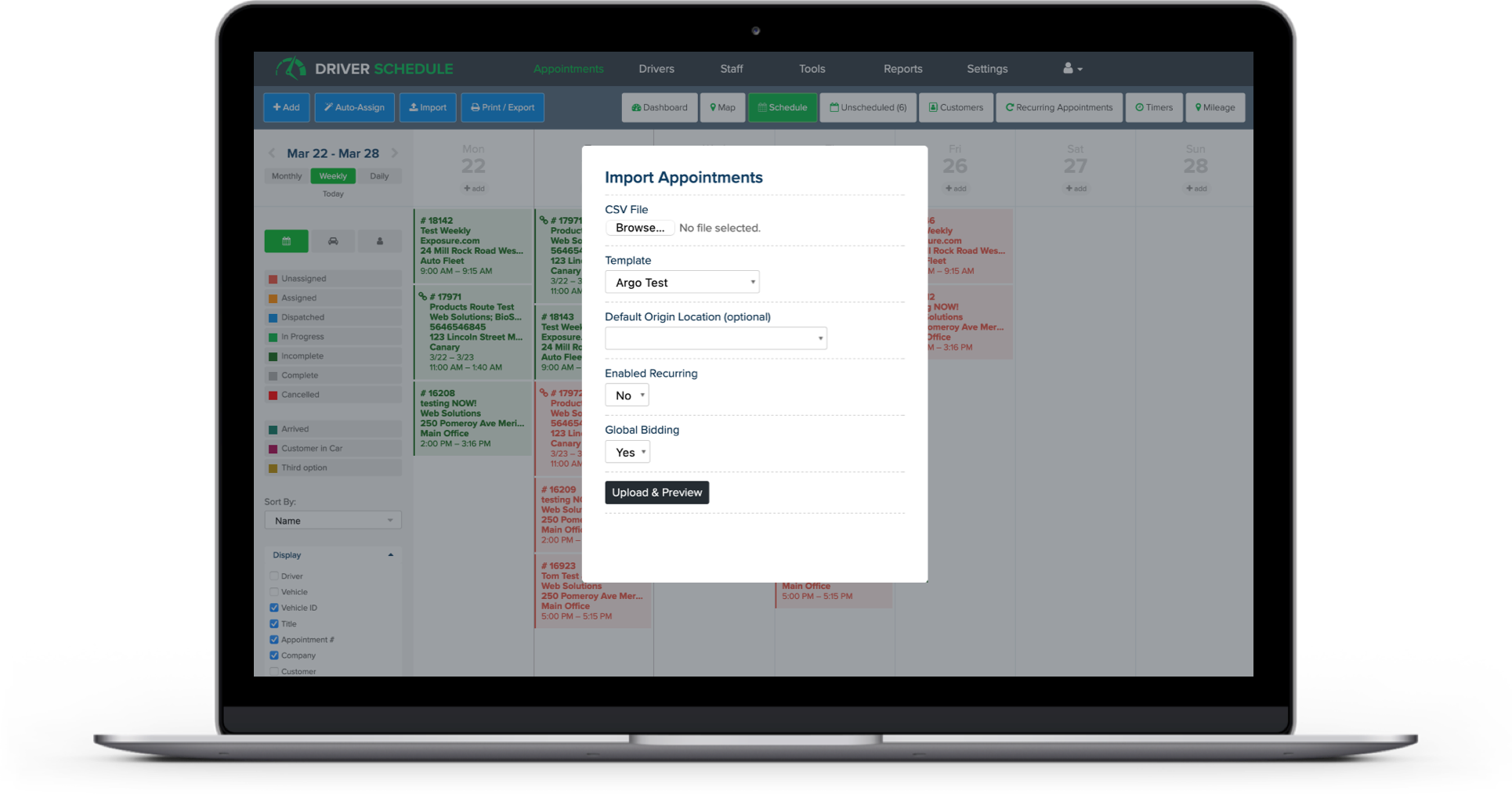 Driver Schedule is the only software made by transportation and logistics people for the transportation, delivery and logistics industries.
Let us show you in just 15 minutes how our scheduling software can streamline your operations and save you money.
Start with a Free Demo
Explore the other features Driver Schedule has to offer: