Inventory & Delivery Management
Any company that delivers and/or picks up items or products can use our inventory delivery management system. Specify the number of individual items that need to be delivered or picked up and easily see if all items were delivered or picked up as planned.
Do you need to collect proof of delivery? Our electronic signature capture technology allows you to collect a customer signature that will become a permanent part of the delivery record. If you require photographic delivery confirmation, Driver Schedule allows drivers to easily upload photos from their phone using our free mobile app. This feature is perfect for any industry that needs supporting documentation of their deliveries.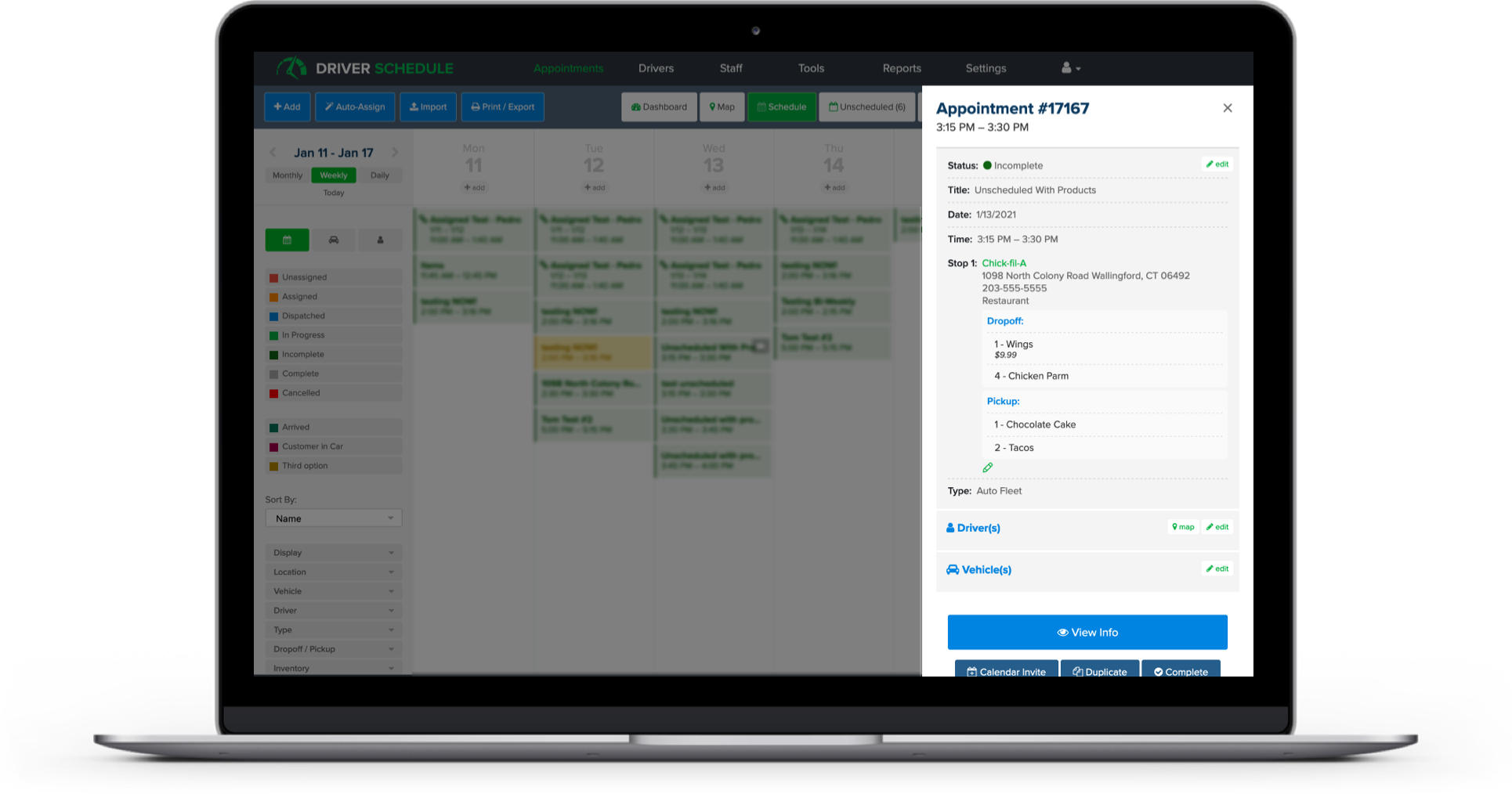 Driver Schedule is the only software made by transportation and logistics people for the transportation, delivery and logistics industries.
Let us show you in just 15 minutes how our scheduling software can streamline your operations and save you money.
Start with a Free Demo
Explore the other features Driver Schedule has to offer: