Staff Scheduling
Driver Schedule is more than just a scheduler for your drivers; it's a complete online HR suite that manages your entire back office.
It's staff scheduling software designed by a transportation company, for any company that uses driver employees. Finally, employee scheduling software that is customized for your industry — whether you run limos, cabs, shuttles, buses, moving vans or delivery trucks.
More reasons that Driver Schedule is so much more than an online staff scheduling tool:
Finally organize your entire office staff in one easy-to-use program.
Easily switch between managing your driver staff and office staff.
See who's working, who's not, and when employee breaks are scheduled.
Notify employees with one click when they're scheduled to work, so no one will ever forget a shift.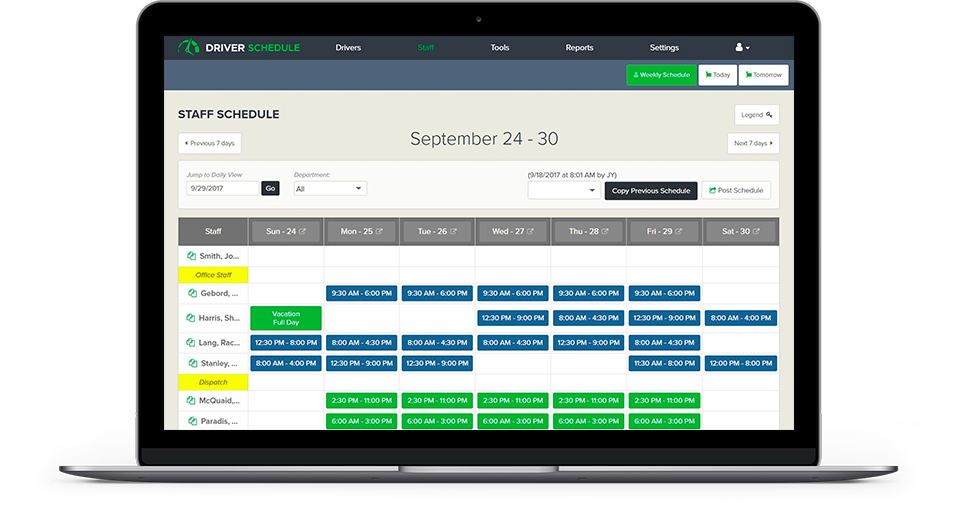 Driver Schedule is the only software made by transportation and logistics people for the transportation, delivery and logistics industries.
Let us show you in just 15 minutes how our scheduling software can streamline your operations and save you money.
Start with a Free Demo
Explore the other features Driver Schedule has to offer: