Employee Time-Off Tracking
When you have a full staff of drivers and office employees, it can be challenging to keep track of employee time off, including vacation and sick time, personal days and any other time-off requests.
How much time has the employee accrued? How much time have they used? Who has already requested a specific day off? Keeping track of so many different factors manually can be a full-time job.
Driver Schedule's employee time-off tracking software, PTO tracker, accurately records all the important information related to employee time off and organizes and processes your paid time off requests in a simple, efficient manner.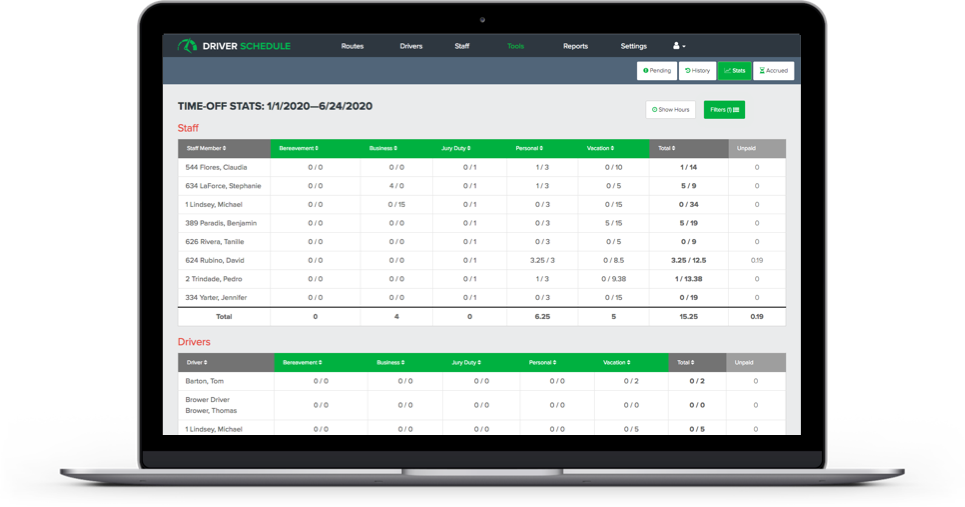 Driver Schedule is the only software made by transportation and logistics people for the transportation, delivery and logistics industries.
Let us show you in just 15 minutes how our scheduling software can streamline your operations and save you money.
Start with a Free Demo
Explore the other features Driver Schedule has to offer: