See How It Works
Schedule a time for your free 15-minute demo!
After the demo, we'll set you up with a free 14-day trial of Driver Schedule, including free technical support and onboarding, no credit card information needed!
Request a Free Demo
*No credit card required.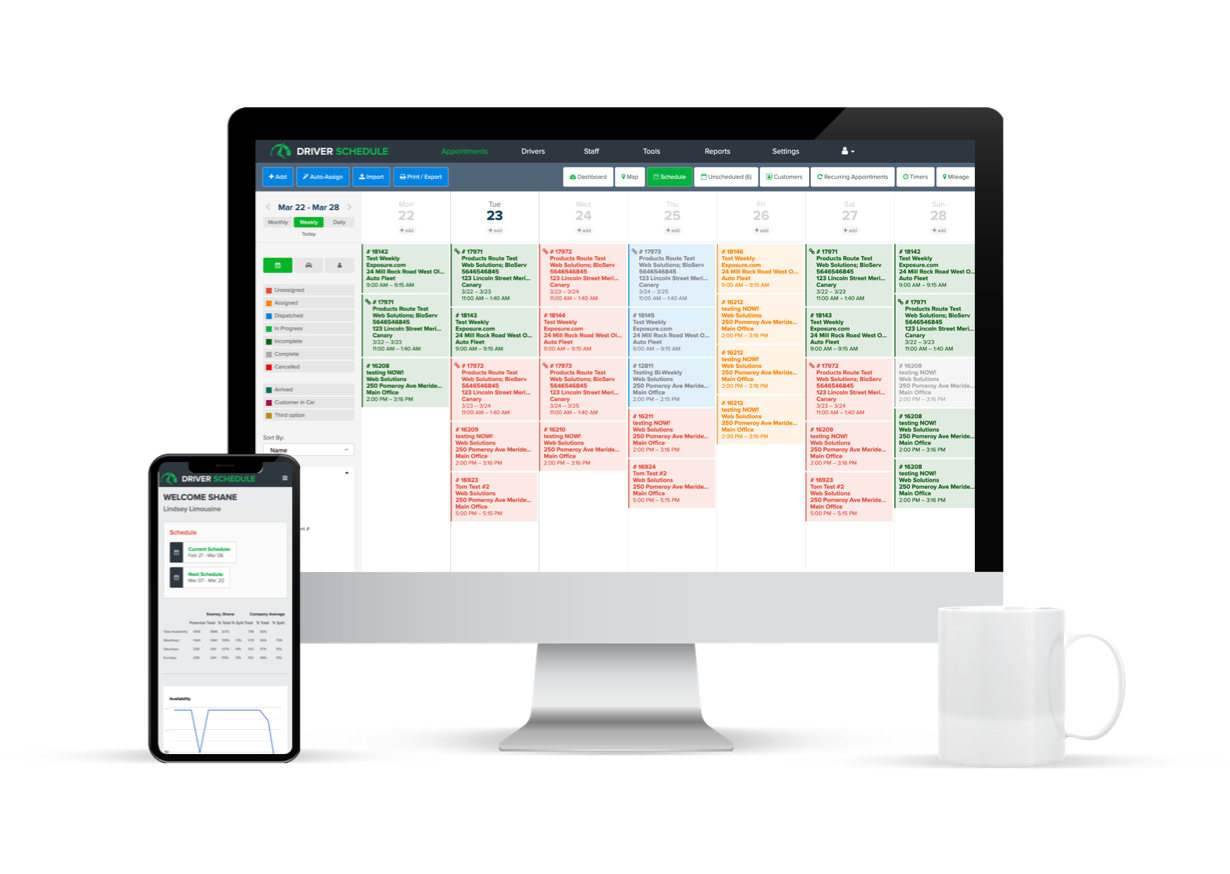 With Driver Schedule, you can automate driver and staff scheduling for as little as $29.95 per month.
Easily manage schedules for drivers & back office staff
Notify employees when they're scheduled to work
Track time worked & compare with scheduled hours
Automate staff time-off requests
Measure performance & track work trends
Manage vehicle issues & maintenance