Driver Schedule is the answer for bus, limousine, taxi, shuttle, moving and delivery companies who want to automate their employee scheduling process.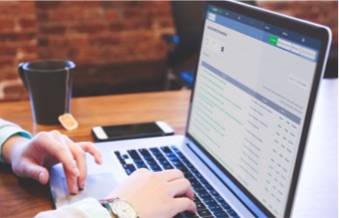 Companies enter all the contact information for each member of their driving staff, any specific shifts they want covered, and then assign a username and password to each employee. It's that easy, and your driving staff and dispatch staff can get started immediately.
Please see below for our most commonly asked questions about using Driver Schedule. If you don't find an answer to your question here, contact us.
Can I Decide When the Employees Can't Make a Change?
Yes, using the "Lock-Out" and "Non-Lockout" feature, each company can designate when changes will be accepted through the system by the employee. For example, if you set up a Lock-Out period as being 48 hours employees will be unable to make the change themselves online if the change is within the next 48 hours. In this case, the employee will need to ask a manager (or designated office staff member) to make the change for them. Any changes outside of the next 48 hours can be made by the employee online.
Can Employees Be Available for a Split-Shift?
Yes, the program will support employees who are available for multiple, non-consecutive day parts. For example, an employee can make themselves available from 3:00 am until 10:00 am, and then again from 4:00 pm until 8:00 pm on the same day.
What Happens If an Employee Refuses Work When They're Available?
You can customize the way in which your company tracks this information. The program will easily (within 3 clicks) allow your Dispatch Staff to log the refusal, the reason for the refusal, and the potential hours the employee lost. Each entry is logged with a Time and Date Stamp, along with the amount of lead time the employee was given.
What Kind of Reports Can I Run?
You name it. Here is an example of just some of the reporting capabilities:
Which employees make the most "Lock-Out" changes
Which employees make the most "Non-Lockout" changes
Which employees historically turn in their availability after the submission date
How each employee's availability compares to the average of all other employees