Route Optimization
Our proprietary route optimization algorithm helps our customers save more than 40% on delivery costs, fuel and wages.
Optimize driver schedules to evenly distribute the work among all employees or a select group of drivers and/or appointment types. For those on-demand businesses, select your daily deliveries and let our optimizer automatically create the most efficient route.
Use our exclusive settings and tools to:
Set a limit of maximum hours per day or week
Optimize to evenly distribute work to all employees (of a specific group of employees)
Optimize to the most efficient, least number of miles driven
Add last-minute appointments, trips etc. to an already optimized schedule
Optimize by appointment or trip type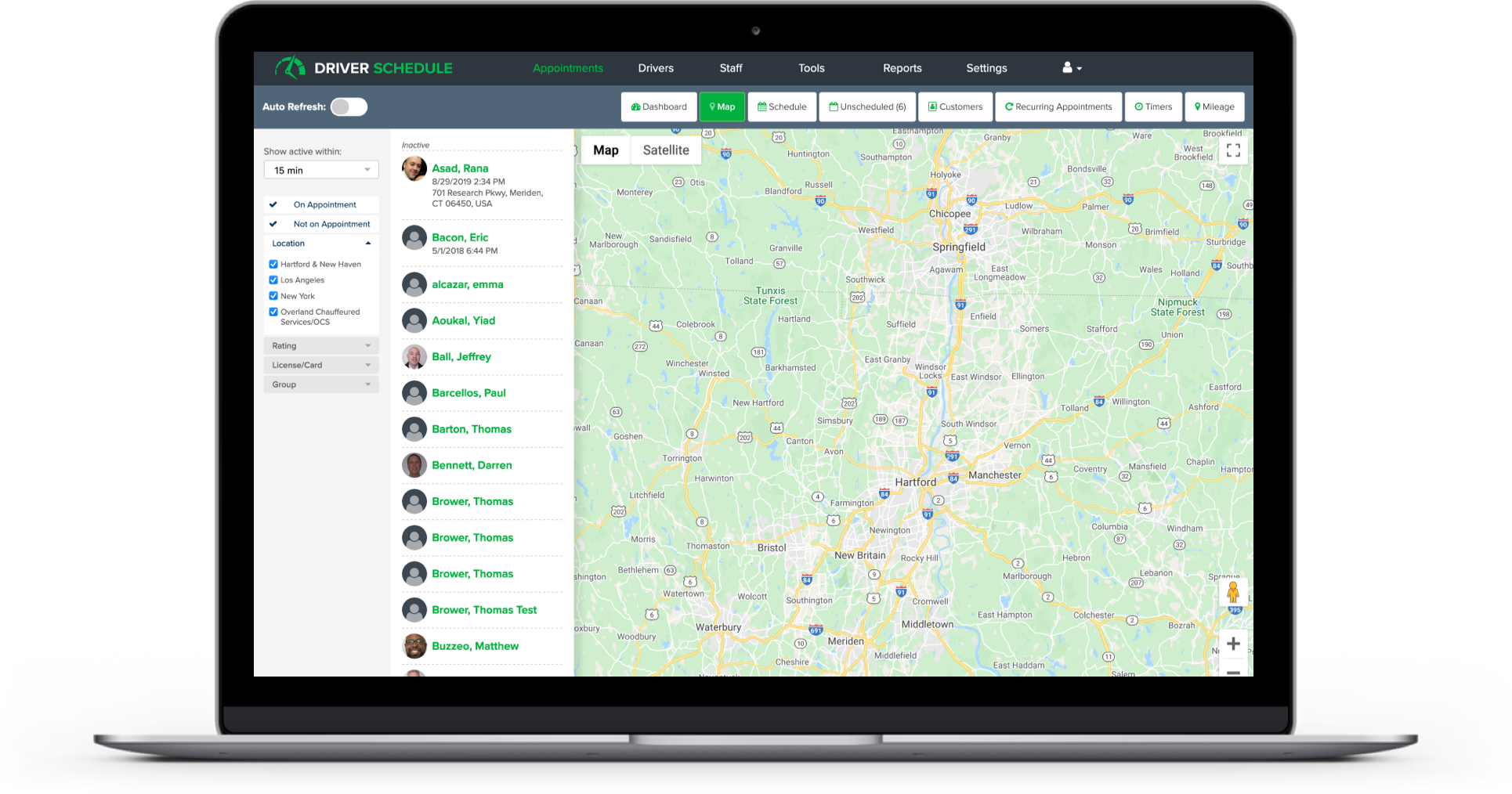 Driver Schedule is the only software made by transportation and logistics people for the transportation, delivery and logistics industries.
Let us show you in just 15 minutes how our scheduling software can streamline your operations and save you money.
Start with a Free Demo
Explore the other features Driver Schedule has to offer: