Shift Scheduling
The Driver Schedule Shift Scheduling feature (an optional add-on) is perfect for companies that need to manage a large number of shift workers and would like to bring their employee shift scheduling to the next level.
With Driver Schedule's shift scheduling software, a company can use a simple upload feature (or manual entry) to set a minimum number of shifts that need to be covered on any particular day. They can also designate different shifts for different vehicle types. The time slot scheduler can be set up to allow drivers to "claim" shifts or a dispatch position can assign drivers to shifts based on their availability.
Employee shift scheduling is the perfect solution for companies that use previous metrics and usage information to forecast future needs and manage their fleet capacity. Our time slot app works in real-time and can even be set up to send out driver notifications when all the shifts aren't covered.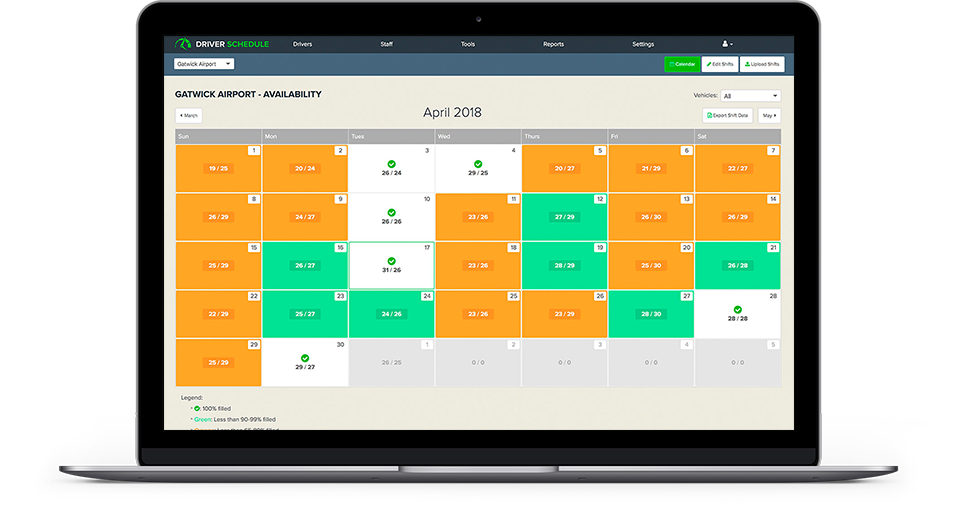 Driver schedule is the only software made by transportation and logistics people for the transportation, delivery and logistics industries.
Let us show you in just 15 minutes how our scheduling software can streamline your operations and save you money.
Start with a Free Demo
Explore the other features Driver Schedule has to offer: