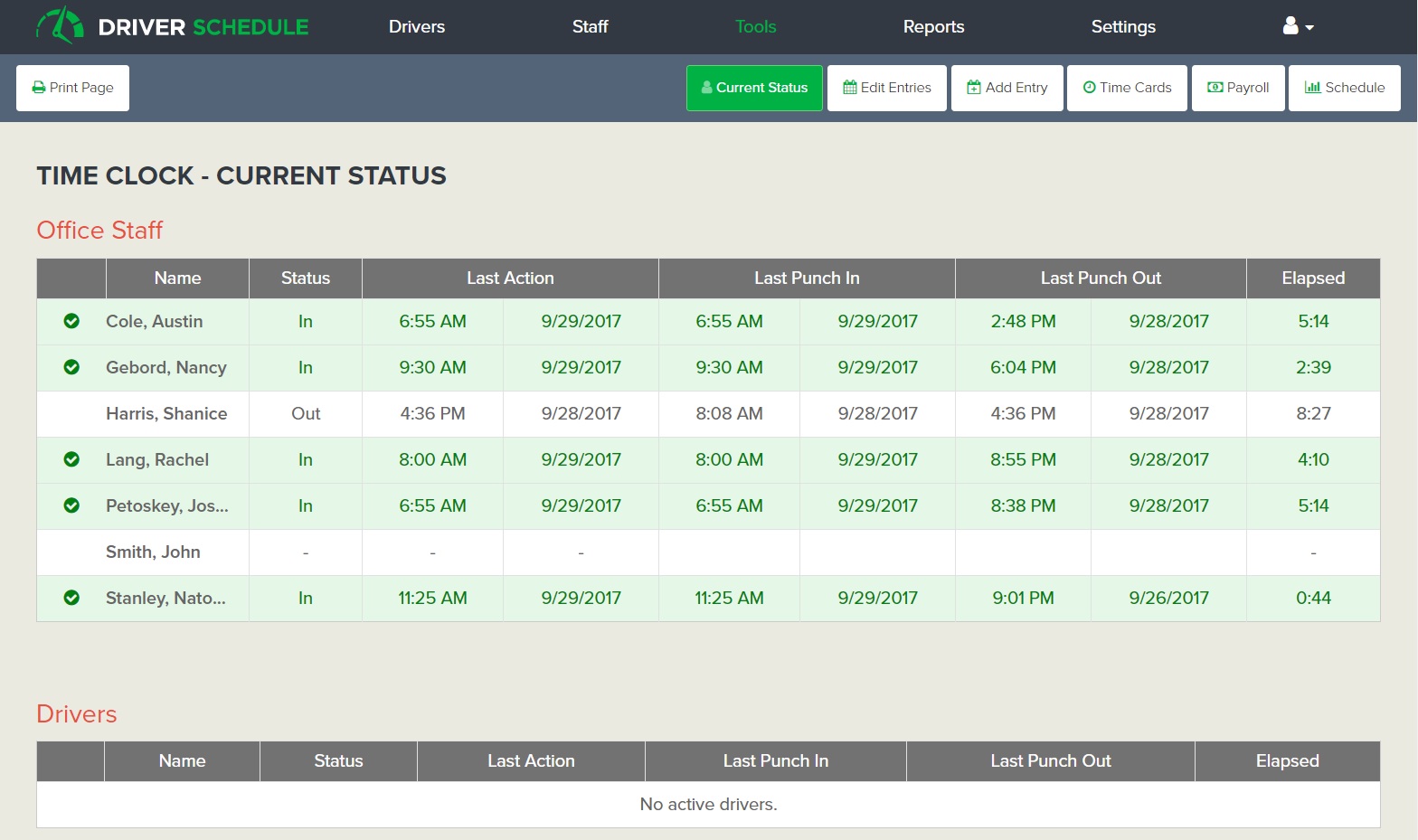 How are you tracking your hourly employees' time? Is it accurate? Forget mechanical time cards that aren't clear with over-punches and require manual rounding. Biometric systems can be finicky and add another layer to your back office. Driver Schedule's employee scheduling app, which tracks employee time and attendance, includes employee time clock software with full security. Employees must be logged into their computers and ready to work in order to punch in, so there's no more wasted time between punching in and starting their workday.
Using Driver Schedule's employee time clock app:
Receive email alerts when employees are late and when they start going into overtime.
Drivers can use the program to punch in and out for a particular vehicle.
Your payroll is automatically calculated according to your state's employment laws, even compensating for overtime.
GPS Location Capture feature tracks employees and shows a record of where the employee clocked in and out.